How many thoughts, ideas, wishes, hopes and dreams do you have in your head?
Most of us have hundreds, if not thousands of these snippets of information, all vying for our attention. And, with so many other things in modern life demanding our attention, it's all-too-easy to inadvertently lose those thoughts and ideas.
What if the idea you had three weeks ago for a new business venture or marketing tactic is consigned to the history books forever? If you're lucky, you may be able to piece back together the original inspiration, but most of us don't even realise we've forgotten – until its too late.
With that in mind (if you'll excuse the pun), we thought it would be a good idea to list some of the best (in our opinion) note taking systems.
However, we're taking a different approach. Alongside the usual digital note taking tools we have access to now, we're going to highlight some tried-and-tested, traditional, analogue forms of note taking.
Analogue note taking
Pocket notebook
Very few people are unfamiliar with a pocket notebook, although, arguably, the latest generation may struggle to come to terms with this ultra-analogue form of note taking.
However, as laptops, tablets and smartphones have rapidly replaced pen and paper for many, there's still a huge number of people who rely on the trusted pocket notebook to capture their thoughts and ideas.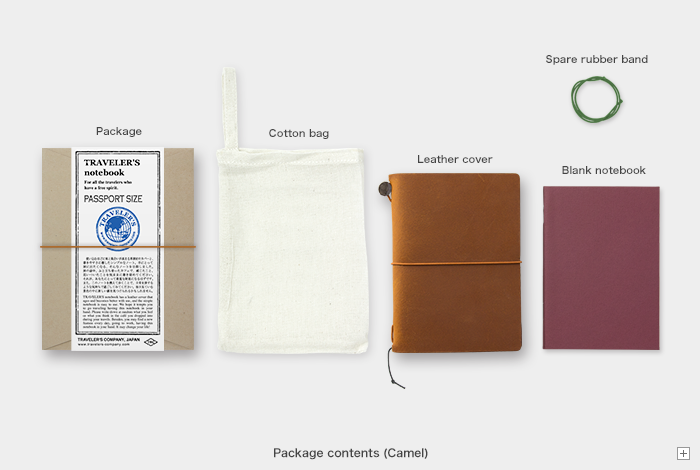 The great thing about pocket notebooks is that they, by definition, fit in your pocket and are ultimately tactile, leaving your imagination as the only limiting factor. They're also perfect for traveling.
There are downsides, such as the ability to run out of space quickly, but if that happens… just get a new refill.
Here's some inspiration for making the most of a pocket notebook:
Bullet Journal
If you're unfamiliar with bullet journalling, this is a brilliant first-look into a creative, addictive form of note taking:
Don't be fooled, though – you don't have to be a creative genius to make the most of bullet journalling. In fact, it doesn't matter if you can't draw for toffee (the author of this blog certainly can't) – a bullet journal is for your eyes only most of the time, and therefore you'll find your own style which will benefit your ability to take notes effectively.
Bullet journals are similar to pocket notebooks in that they're practically limitless and don't have the same restrictions that can be found in digital versions.
The downsides? Well, they can be a bit cumbersome (the best bullet journals are A5), but that's about it. Give it a try!
You can browse our range of paper & journals here.
Whacky to-do list system
We'll admit, calling this to-do list system 'whacky' is perhaps doing it a disservice – it's simply an idea that flies in the face of the digital productivity revolution.
Despite this, Neville Medhora's self-built to-do system has won many admirers, and it's about as analogue – and satisfying – as it gets.
It won't be for everyone, but it's worth to see a review if it could work for you.
Sticky Notes
For most of us, the above is probably better described as 'Post-it Notes', but it's easy to forget that's a brand name. In the interests of being brand agnostic, we'll stick with 'sticky notes' for this blog!
This can be a bit of a marmite option; people either love or hate the idea of having coloured notes stuck to every surface in order to record ideas and upcoming tasks.
If it works for you, go for it. Just remember to dispense with the used sticky notes once you're finished with the task in hand.
Oh, and going back to Post-it notes, it really is worth checking out their inspiring Instagram page if you want to get cracking with this form of note taking.
Digital note taking
Notability
If you've invested in an iPad with an Apple Pencil and haven't dived into the device's ability to take notes, you're missing out – big time.
There's something rather reassuring about having a notepad-sized computing device onto which you can add a practically unlimited number of handwritten notes. What's more, because it is still technically a computing device, you can bolster those handwritten notes with text, images and attachments.
Notability sits among many handwriting note taking apps on iOS, but it remains one of the best – particularly given its ability to sync notes with your iPhone for quick reference when the iPad isn't to hand.
The default Notes app on the iPhone/iPad/Mac or Samsung Notes
While there are countless brilliant third party note taking apps for Apple devices (and, of course, other smartphones), it sometimes makes sense to stick with what you're given by default.
This tactic saves the money and time often involved when trialling third party apps, and, regardless, Apple has done a pretty good job with its own note taking software.
It's certainly a no-frills experience, but that's of little concern when you consider that most notes benefit from being simple in form. One of the biggest benefits of Apple's Notes app is that it syncs effortlessly across the iPhone, iPad and Mac, meaning your notes are never far from hand.
If you're on Android, you may be interested in Lamy Al Star EMR digital writing and drawing instrument. You can watch a full review of Lamy Al Star EMR pen below.
Bear
A key part of effective note taking is the ability to organise your scribblings. For some people, a great big, unorganised vault of notes is fine, but if you want to be a little more organised, an app like Bear works wonders.
Just like the Apple Notes app and Notability, Bear makes note taking a breeze and provides a no-nonsense, clutter-free pallet on which to write down your thoughts.
Where it scores big time, however, is the way in which you can organise notes by categories. This makes a huge difference when you need to quickly find an old note among thousands.
Bear can also accept short form code for adding HTML elements such as headings and links, making it great for power users, too.
Wrapping up
What's the best note taking app for you? It depends entirely on your note taking style and preference for analogue or digital, but don't forget – you can combine the two if you want to; there's certainly nothing wrong with using Notability and a bullet journal, for instance.